Elizabeth Naumovski
Investor & Media Relations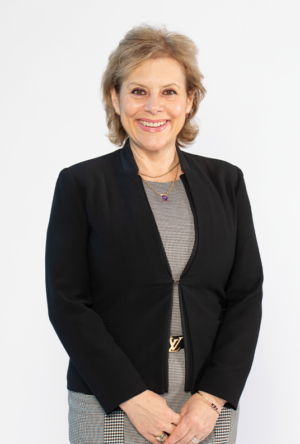 Elizabeth Naumovski is Investor Relations for Urbana Corporation (TSX and CSE: URB, URB.A), a publicly traded company listed on the Toronto Stock Exchange and the Canadian Securities Exchange.
Elizabeth also serves as Vice President of Marketing at Caldwell Securities Ltd. She has been at the firm since 1997 and is responsible for marketing, corporate communications and public relations. She has her Chartered Marketer designation.
Elizabeth Naumovski is a multi-award winning financial literacy advocate and is honoured to be the 2021 & 2019 inaugural recipient of the Wealth Professional IFSE Institute Award for Financial Literacy Champion.
Elizabeth is extremely proud to be a 2020 Alumni of Distinction Award winner for Creative Arts & Design. Since winning the award, she has created the Elizabeth Naumovski Alumni of Distinction Bursary. This yearly bursary is for a single mother (or woman) enrolled in any STEM course at Mohawk College.
She is a Wealth Professional 2020 finalist for The Mackenzie Investments Award for Female Trailblazer of the Year.
As a way of giving back to her community she mentors young women and donates blood to Canadian Blood Services every 84 days. She has donated blood over 70 times.