Thomas S. Caldwell, C.M.
President, CEO & Director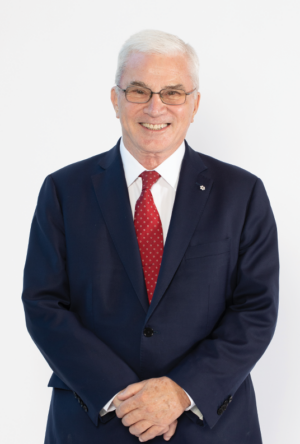 Thomas S. Caldwell graduated from McGill University in 1965, and has been actively involved in the investment industry since that time.
Mr. Caldwell is President, CEO & Director of Urbana Corporation a publicly traded investment company listed on the Toronto Stock Exchange and the Canadian Securities Exchange ("CSE"). He is also past Chairman of the CSE, "The Exchange for Entrepreneurs".
In 2022, Mr. Caldwell was awarded The Harbourfront Wealth Management Award for Lifetime Achievement in the Financial Planning Industry at the 2022 Wealth Professional Awards Canada.
In 2014, he was inducted into the IIAC Investment Industry Hall of Fame. He is a past Member of the Board of the Conference of Defence Associations Institute in Ottawa.
Mr. Caldwell is also Honorary Colonel of The Lincoln and Welland Regiment.
Mr. Caldwell is a past Governor of the Toronto Stock Exchange and one of the leading experts in capital markets, particularly in trading environments. He is recognized as one of the world's foremost investors in securities exchanges.
Urbana Corporation and its affiliated companies and investment pools, were the second-largest owners of the New York Stock Exchange prior to the NYSE's demutualization.
Mr. Caldwell has, through his career, been actively involved in addressing social and community needs.
He was awarded Her Majesty's Golden Jubilee Medal in 2002 for his activities on behalf of Canadian Veterans. In 2003 he was appointed a Member of the Order of Canada for his work in assisting those in need as well as contributing to institutions working to better the lives of others. In 2012, he received Her Majesty's Diamond Jubilee Medal for his efforts on behalf of the disadvantaged.
Mr. Caldwell and his wife Dorothy have been married since 1966 and have two sons, Brendan and Theo, and four grandchildren.